Extended space as
an added value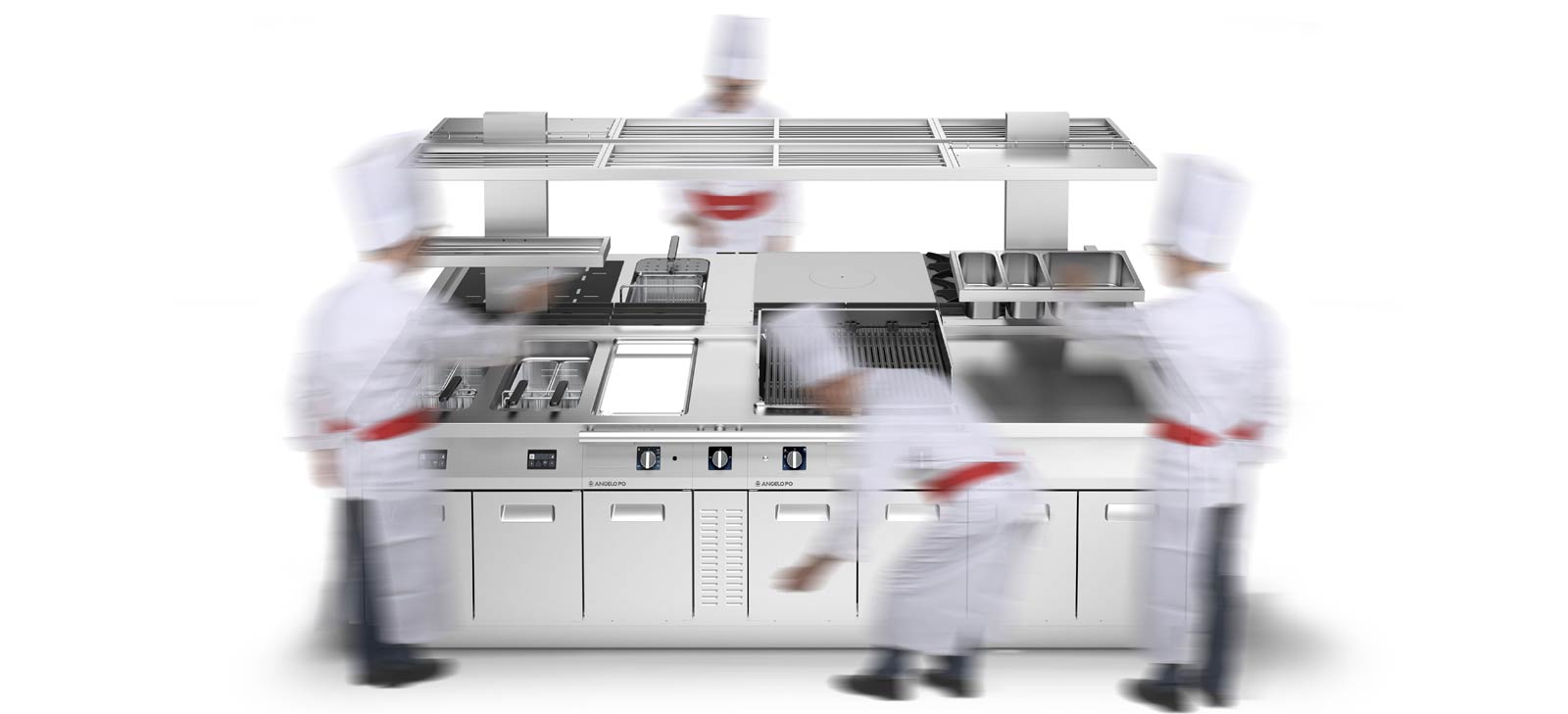 ICON9000
---
ICON 9000 is the only modular cooking system that makes optimal use of space thanks to its incredibly modular composition: as well as conventional side-by-side modules, it includes multifunctional elements above and below the top, making your kitchen less cramped and more productive.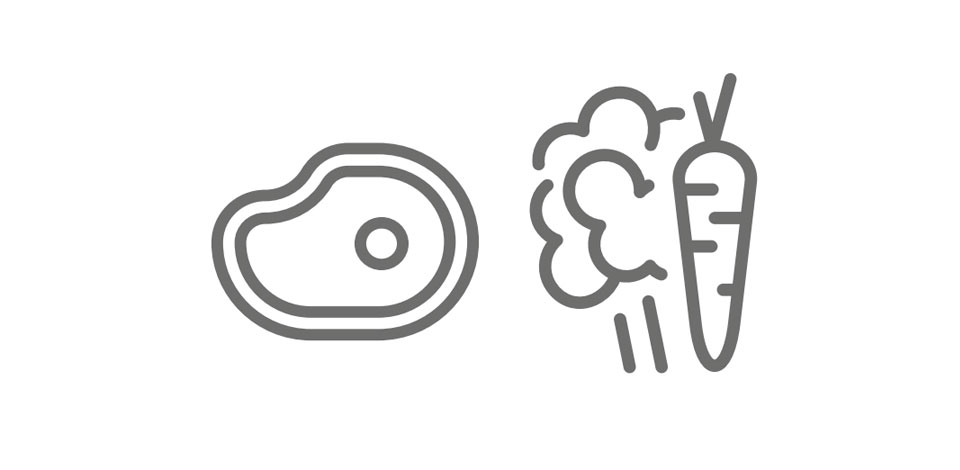 Prepare & Cook
Speed up preparation and cooking time with the multi-functional uprights equipped with leds, gastronorm trays, pan racks, power sockets and water taps, and high-performance cooking modules.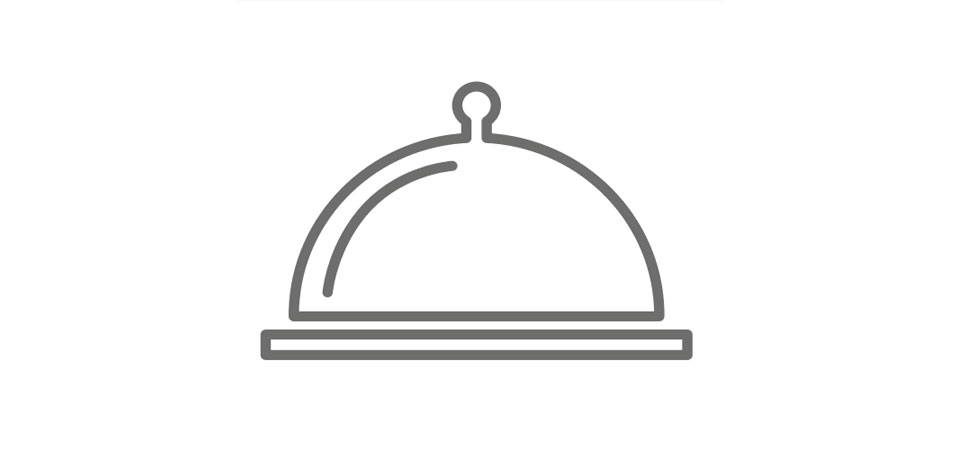 Cook & Hold
Cook in advance, then keep all your dishes in perfect condition until you need to serve them thanks to the two-fan oven and cooking equipment. Diners will be delighted with the quality and speed of service.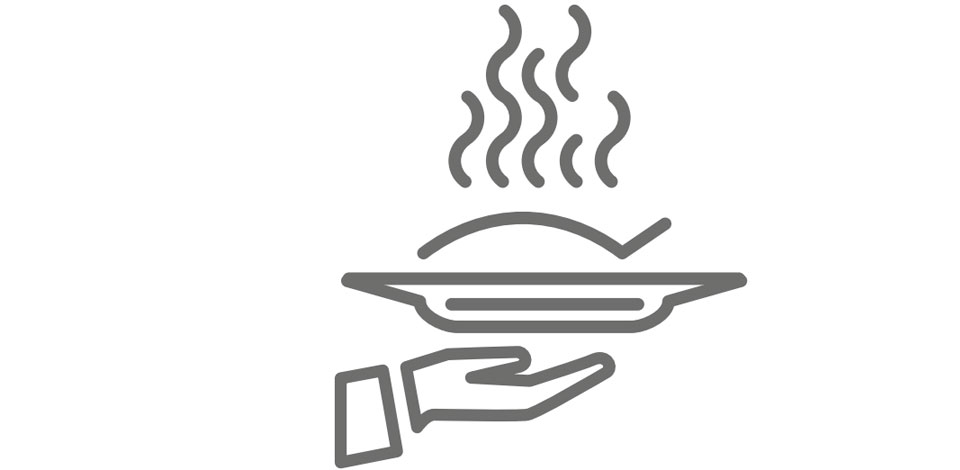 Cook & Serve
Plate, finish and serve quickly and easily, with everything in easy reach. Organise your ICON 9000 on the basis of your team's requirements thanks to the closed or open, ambient, heated or refrigerated modules.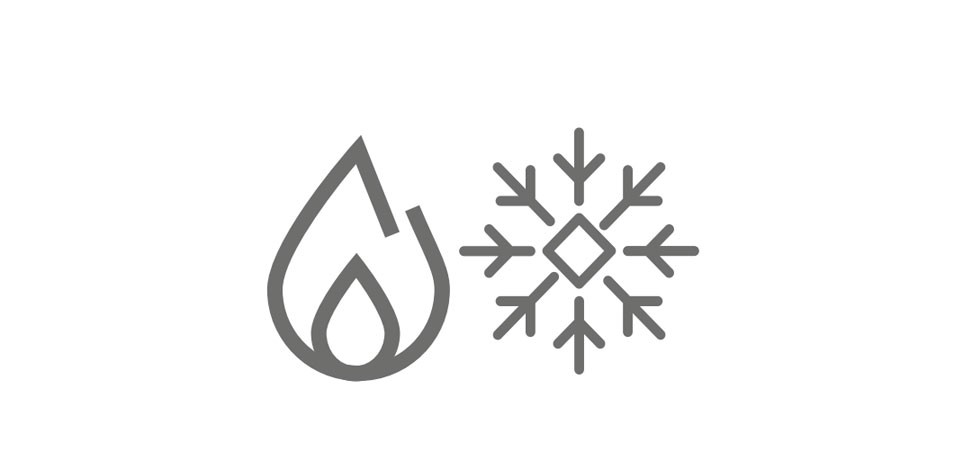 Cook & Chill
Get organised and gain time in the kitchen with ICON 9000: thanks to the Cook&Chill technique, you can cook, blast chill and regenerate food to allow you to better plan your stocks and achieve unsurpassed food quality.
---
Well-being in the kitchen
has always been one of our key priorities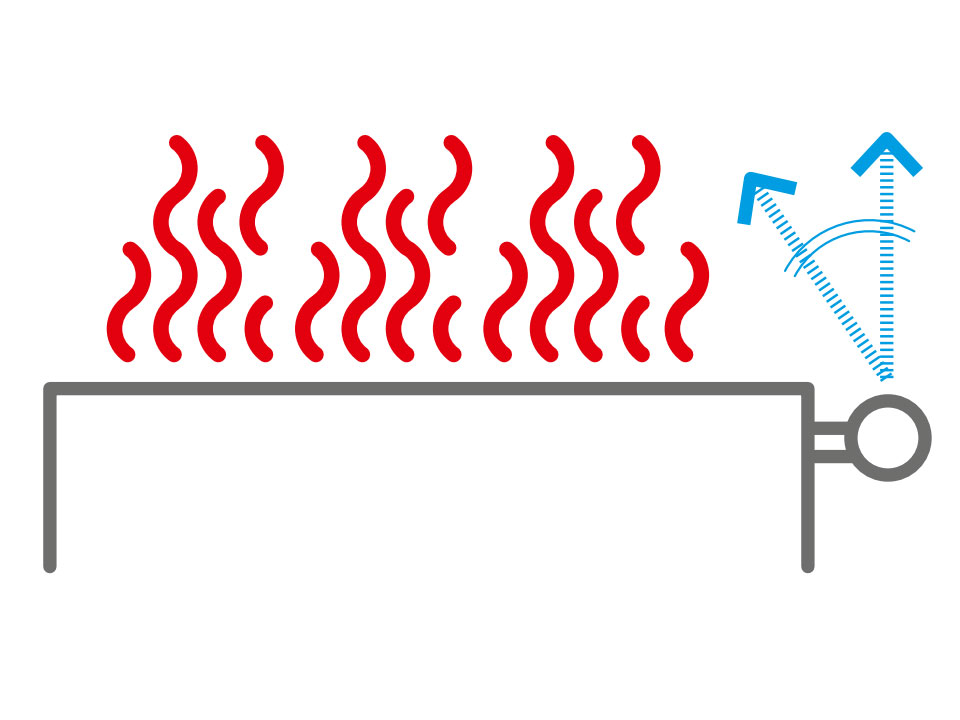 ICON 9000 is equipped with the innovative Chef Comfort-Pro system which creates an invisible barrier between the cooking zone and the chef.
Chef Comfort-Pro reduces the heat coming from the appliance, creating a more pleasant working environment.
At the same time it effectively drives fumes and unpleasant smells towards the hood, perfecting the extraction and preventing the environment being overheated, with the resulting energy wastage.
Chef Comfort-Pro is position-adjustable and the air outflow can be regulated (3 speed settings) to direct the flow as required.
---
Everything within reach of the chef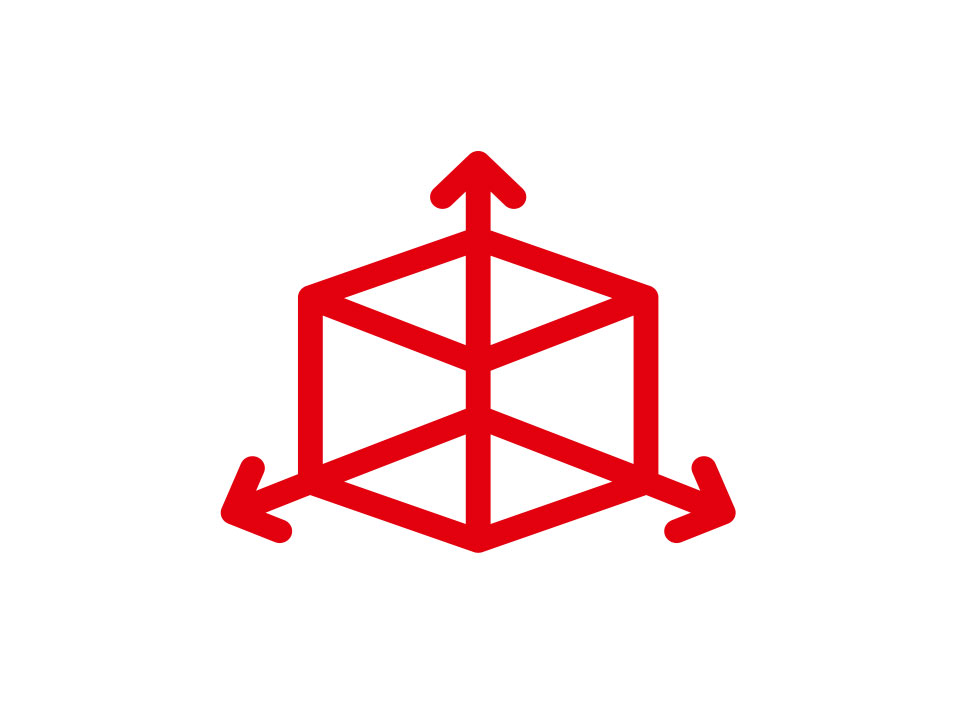 More space and better ergonomics for maximum functionality.
Extremely modular in both horizontal and vertical directions, thanks to its leds for ideal lighting of the top; gastronorm trays which allow you keep condiments within easy reach; and power outlets and water taps for preparation.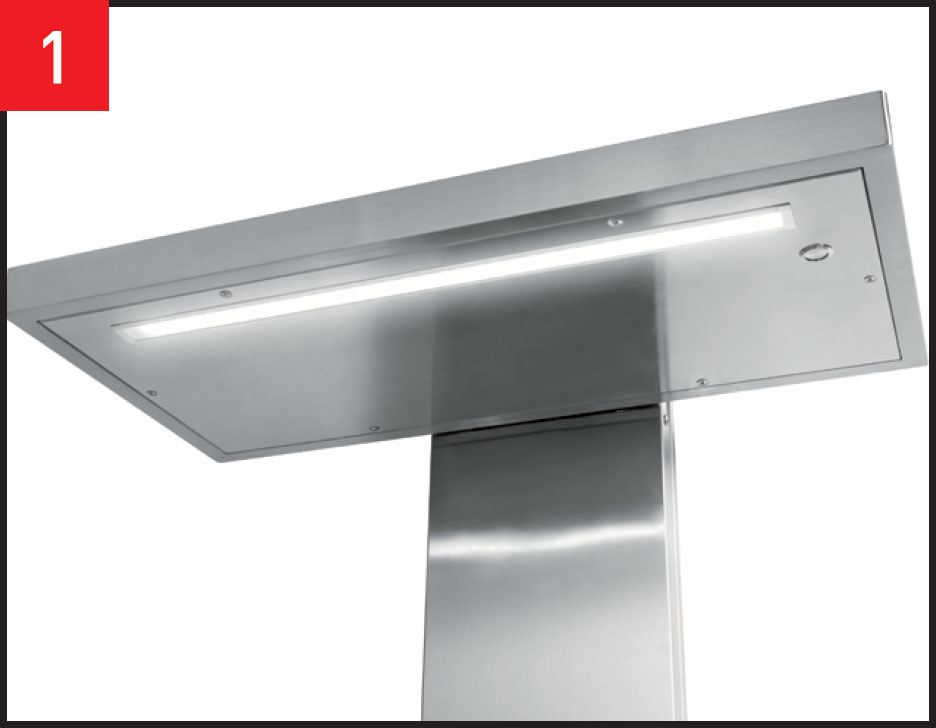 LED LIGHTS
Ideal lighting thanks to LED fittings above the top.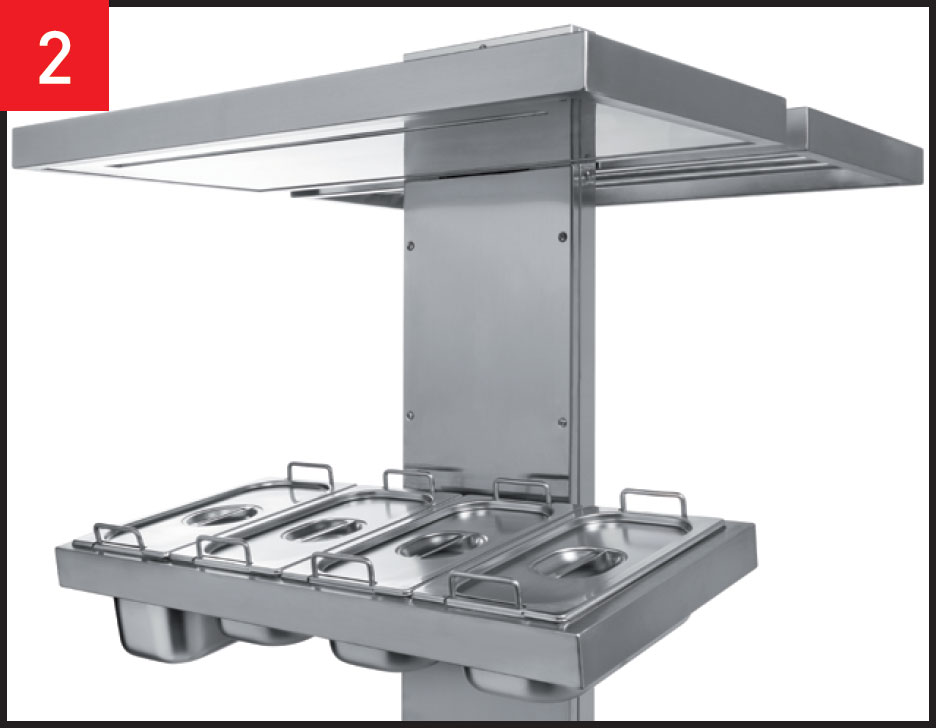 SEASONINGS TO HAND
Thanks to gastronorm trays.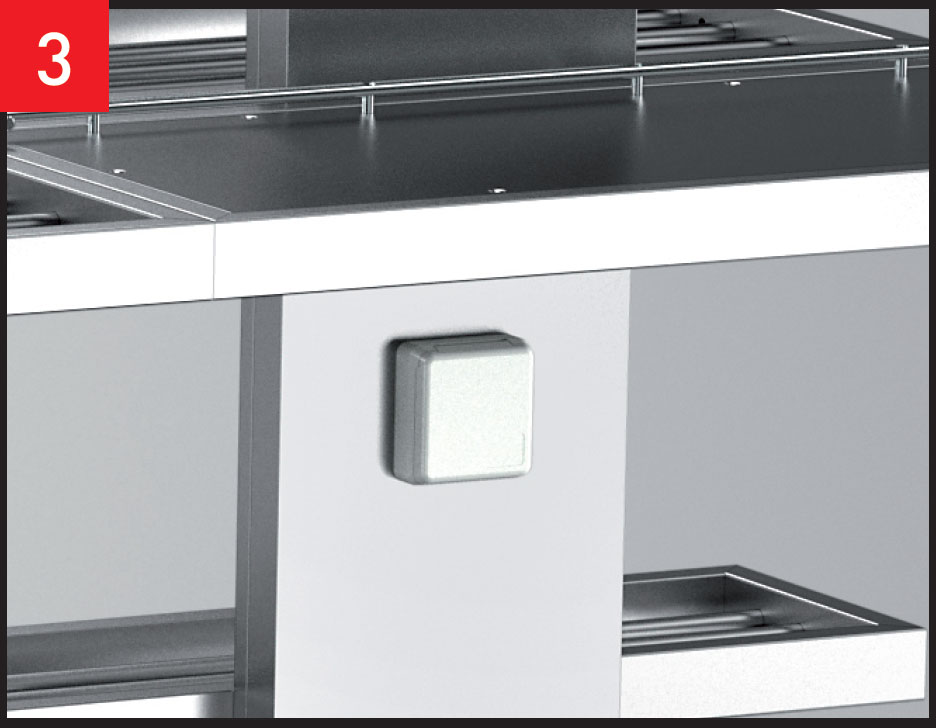 POWER SOCKETS
Plenty of power points for all food preparation needs.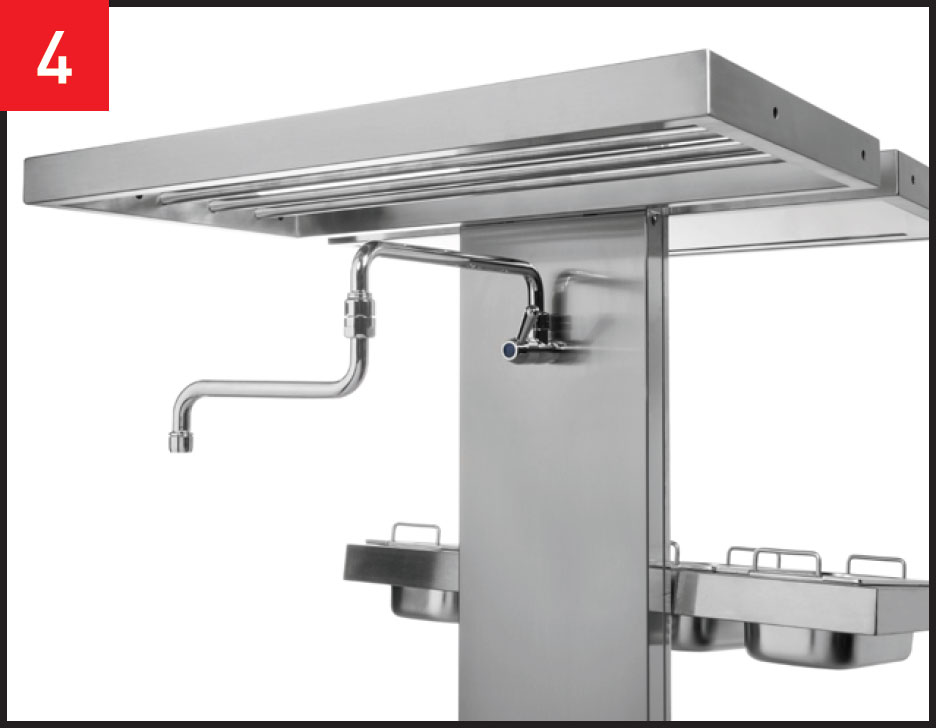 WATER TAPS
Flexible hose cold water taps for easier pan filling.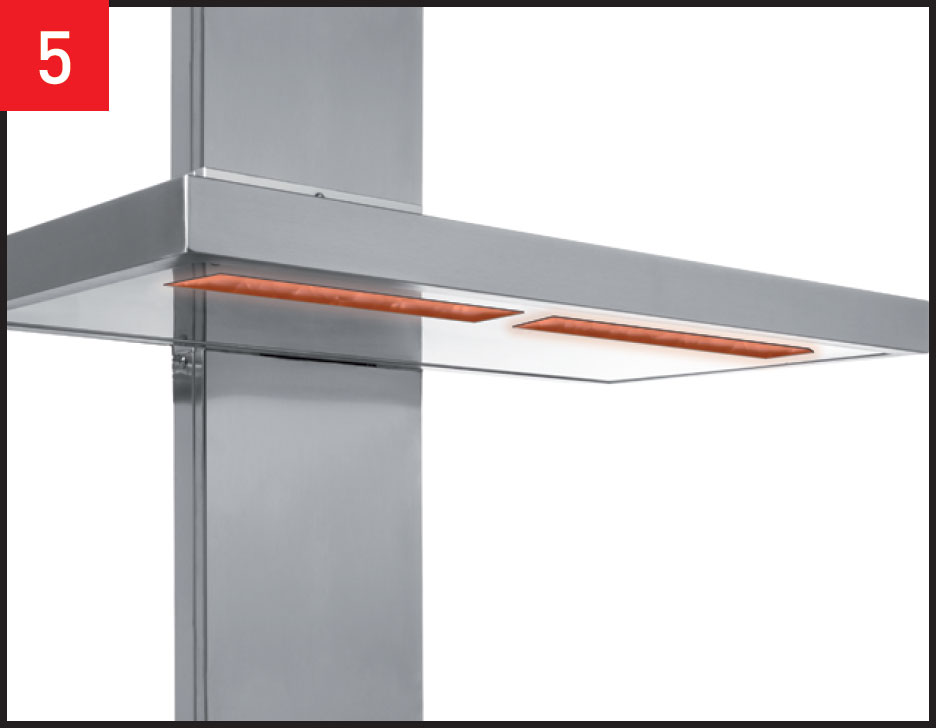 FOOD KEPT CONSTANTLY WARM
Thanks to the shelves with infrared heating lamps.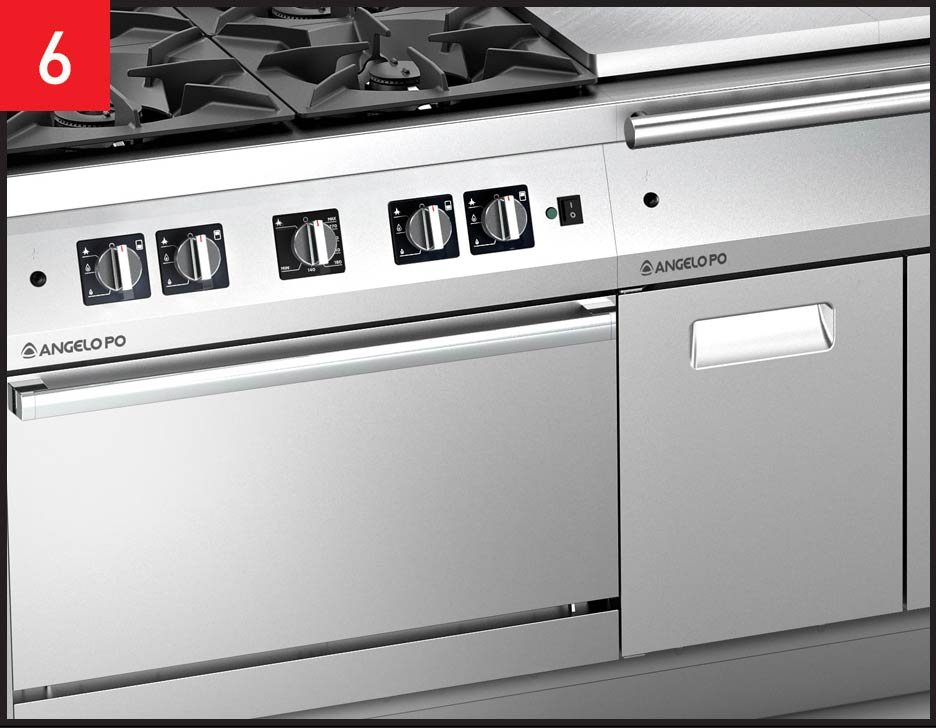 PUT THE OVEN WHERE YOU WANT IT
New two-fan oven can be placed under the main cooking units.
---
Technology for improved performance and efficiency
---
MORE heat transfer (+11%) and temperature stability (-27% fluctuations around the set point).
LESS time to reach the set point (-18%), product weight loss, energy use (+11% efficiency)* thanks to the heating elements which are incorporated within a multi-layer material.
Easy cleaning thanks to the Easy-Wash function which brings the temperature of the cooking surface to 75°C to allow easy cleaning with very little water and detergent.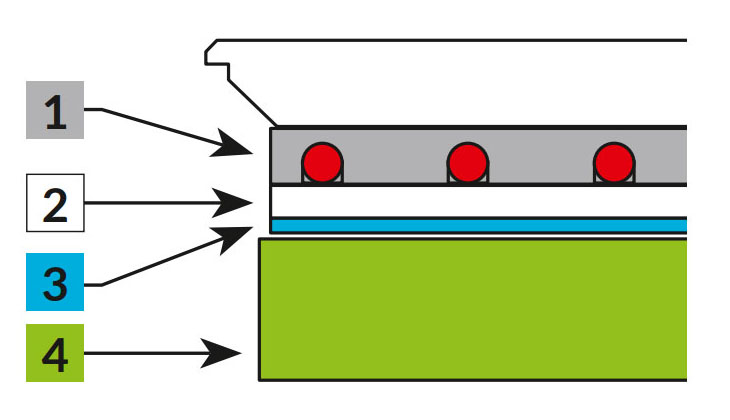 Multi-layer material used in electric griddle and bratt pans
1) Heating elements incorporated in the aluminium
2) Ceramic fibre insulation
3) AISI 441 stainless steel
4) Rockwool insulation
Energy
Saving

Power consumption reduced by 20%*
Incredibly easy to clean and hygienic

25% reduction in cleaning time
Uniform cooking

Even heat distribution across the entire plate, +24%*
Increased
productivity

With the 1200 mm griddles.Separate controls for each 40 cm cooking zone.
*Compared to the previous electric griddle model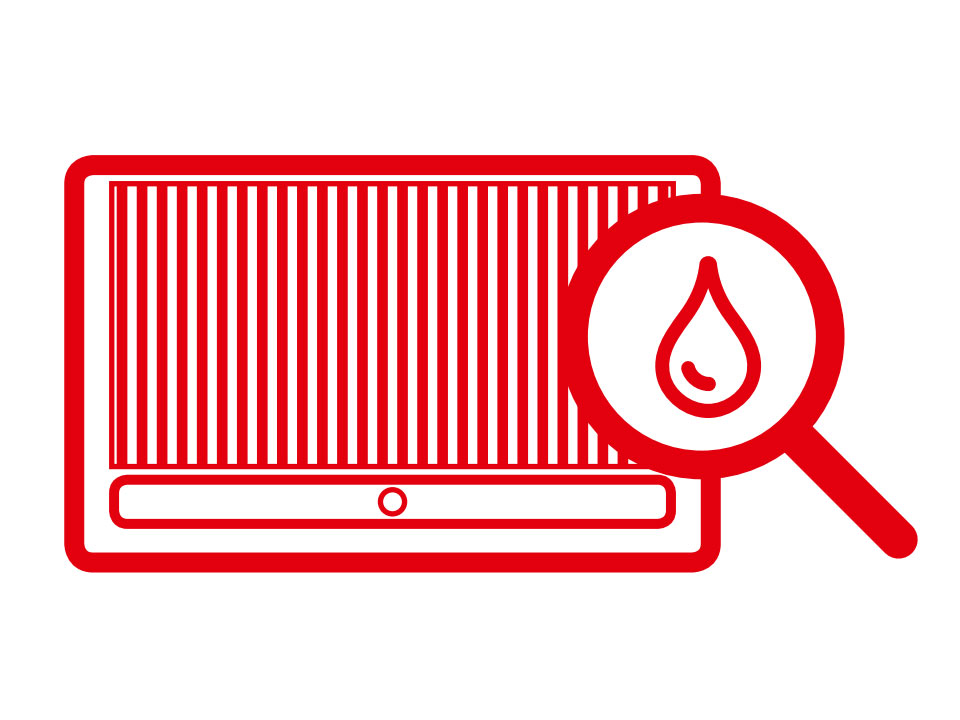 Nanotechnology grill facilitates grease and fat run-off for easier cleaning and perfect cooking results
Cast-iron grill with a nanotechnology surface treatment which improves run-off of fats and grease by up to 7%*.
In the gas version, the new grill profile helps fat and grease drain off towards the front collection point.
The chargrill, tiles and burner are easily removed and can be washed in the dishwasher
* Compared to previous model