Concentrated power and strength, built to fit the catering outlets of tomorrow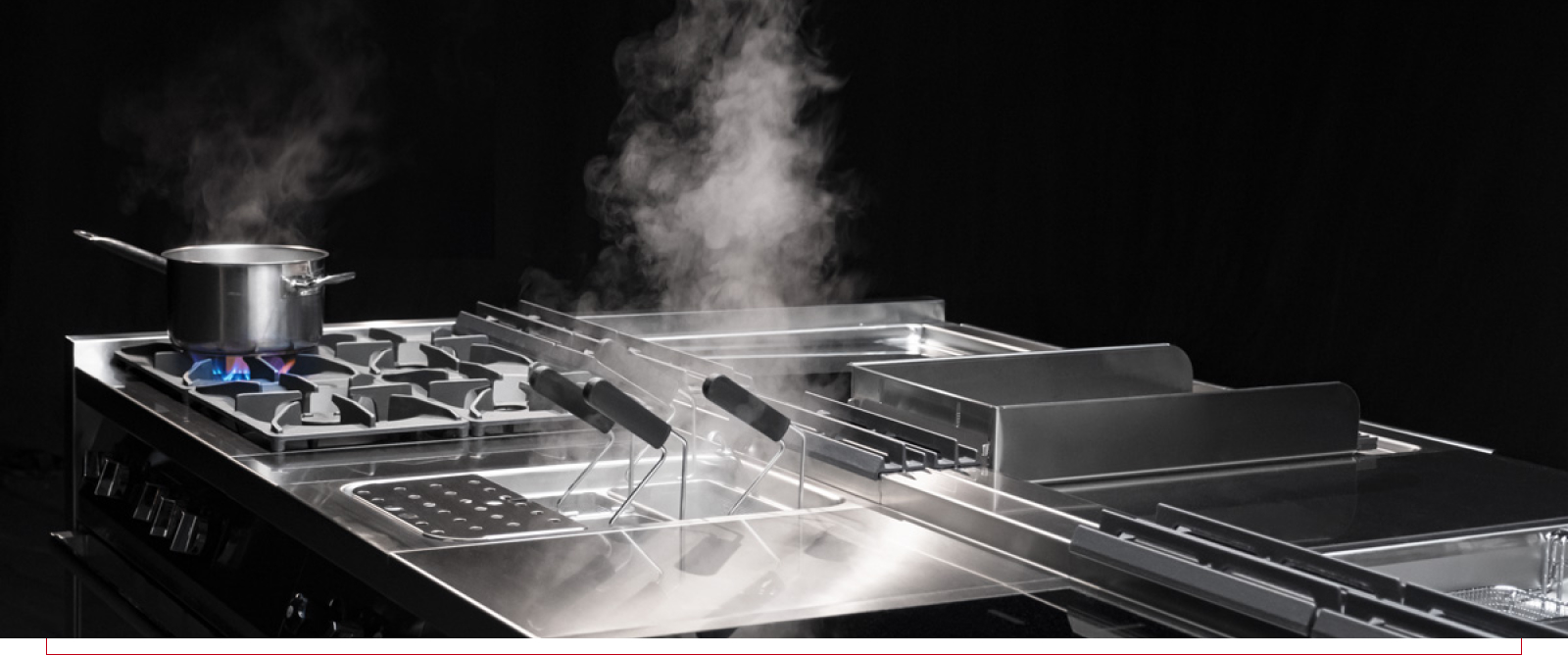 A great cooking range in a new size
Depth of 70 cm makes room for creativity and productivity: it accommodates the many ideas and projects of cooks who want great results from limited space.
Versatility, strength, high performances and reliability: all essential for people whose job is to provide their customers with memorable culinary experiences.
ICON7000 condenses all this into a depth of 70 cm.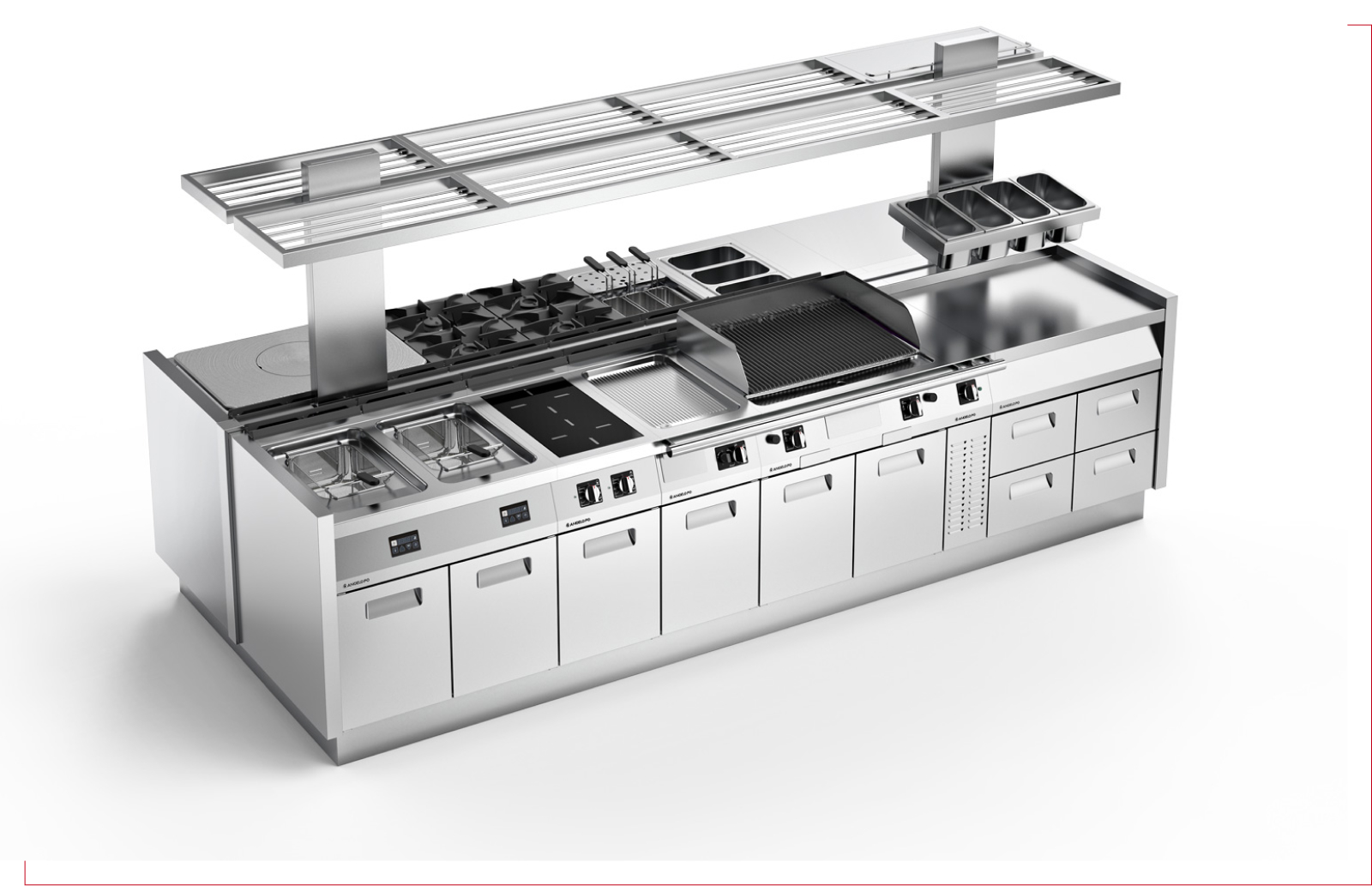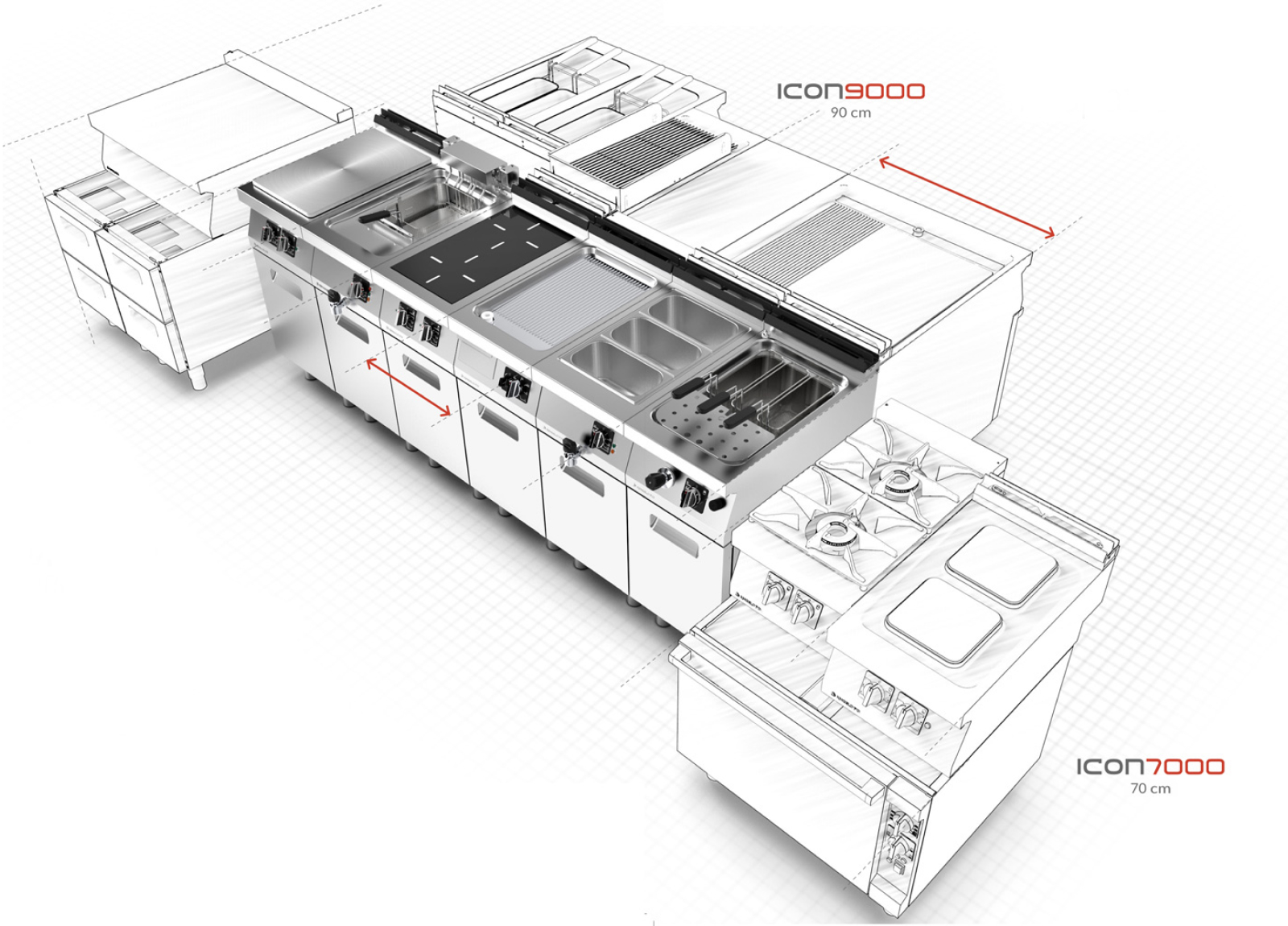 Versatile Design
The truly flexible system with infinite solutions for the tightest spaces, in all catering contexts.
Countless configuration options for a high-capacity system: wide range of modules easily installed on existing work surfaces, assembled on floor-standing units, or for beam or bridge mounting, able to take multifunctional uprights and neutral, heated and refrigerated compartments.
Thanks to its module with depth 70 cm and width 40 cm, ICON7000 is perfectly compatible with ICON9000, which has the same width but depth of 90 cm.

Great performances and productivity in small interiors
Make the most of every centimetre available with ICON7000
The module width of 40 cm guarantees the highest productivity levels, which combine with high power outputs to guarantee excellent creations in double-quick times.
Open burners with powers up to 6.5 kW, induction tops up to 5 kW, fryers, grills, pasta cookers and griddles with high-performance plates: the ideal ingredients for outstanding cooking results, repeatable and constant over time.



---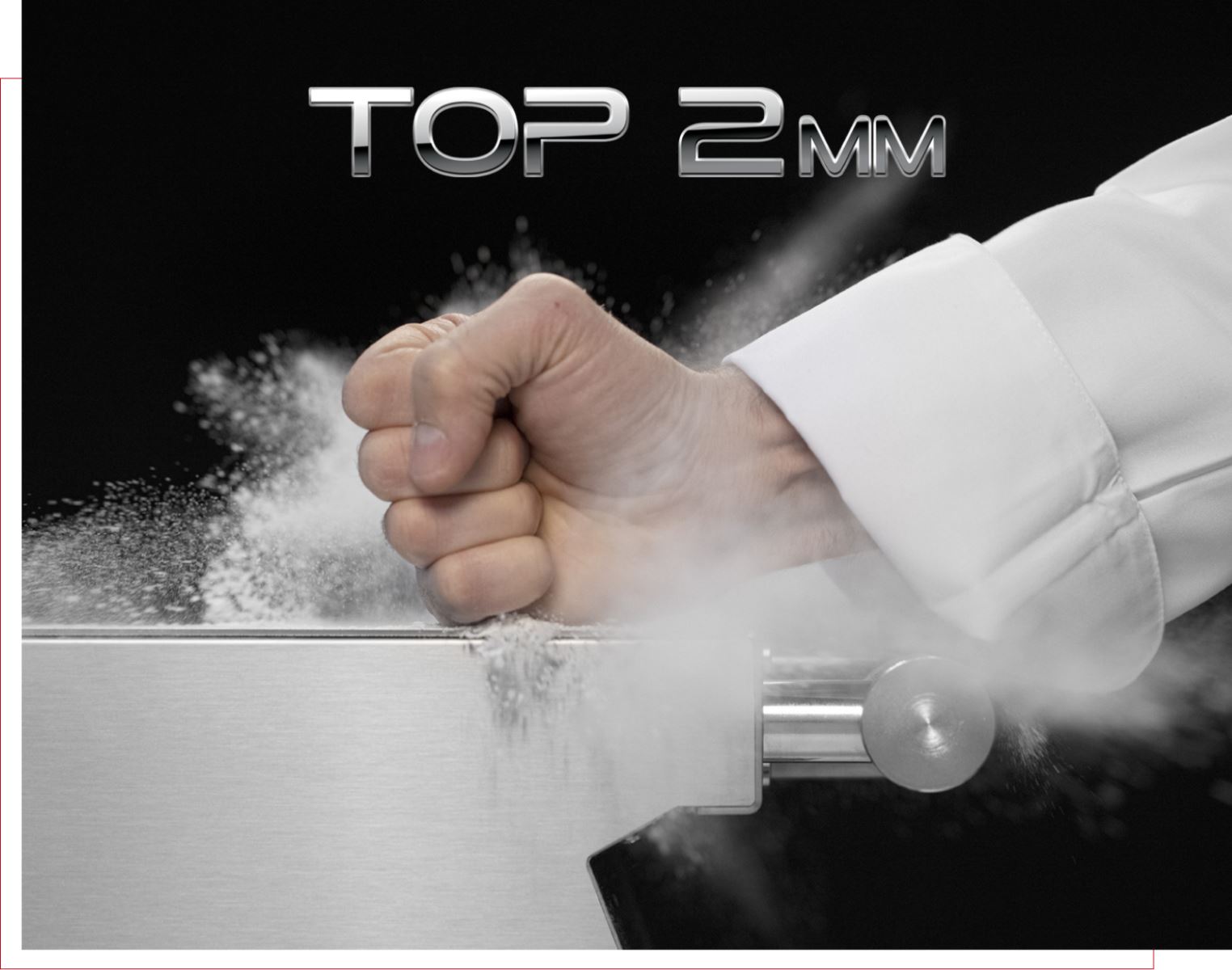 Designed to conquer time
Rugged and sturdy, resistant use by the most demanding users, ICON7000 is designed to last.
The top (2 mm thick), the fascia panel (1.2 mm thick), the front and the sides are all in AISI 304 steel.
Contact surfaces are plastic-free, smoke exhaust flues and grids are in enamelled cast iron, and handles and doors in press-formed steel. Internal components are highly durable.
All characteristics that make ICON7000 the heavy-duty cooking range built to do great things in a depth of just 70 cm.
The only products on the market with Certified Hygienic Design
ICON7000's design and construction characteristics simplify cleaning and enable effective sanitisation at all times.
Angelo Po is the only cooking equipment manufacturer on the market to have attained HYGIENIC DESIGN certification from the independent body CSQA; design and construction features such as widespread use of rounded and inclined zones and low-roughness materials guarantee easy cleaning and correct sanitisation, helping to ensure HACCP compliance.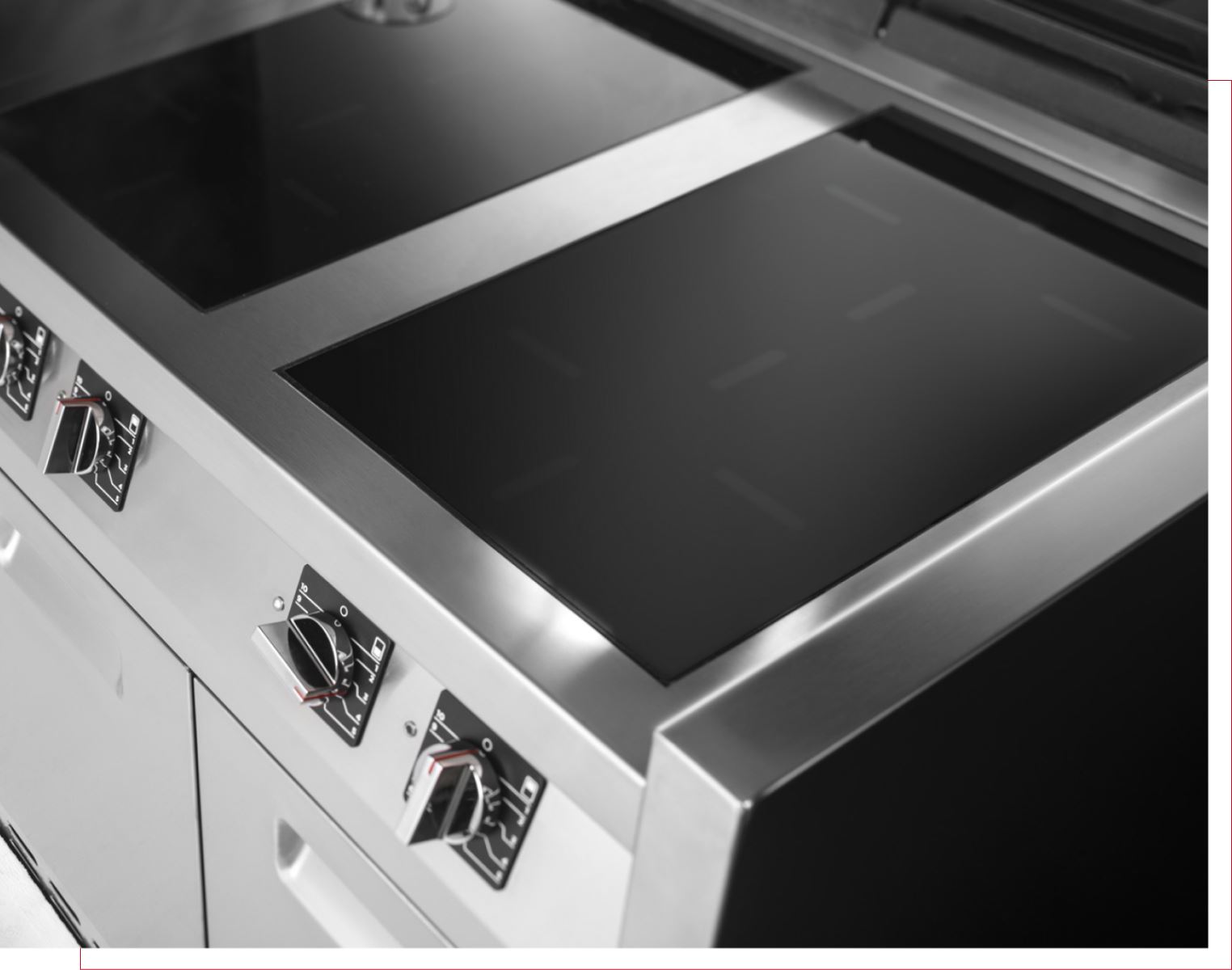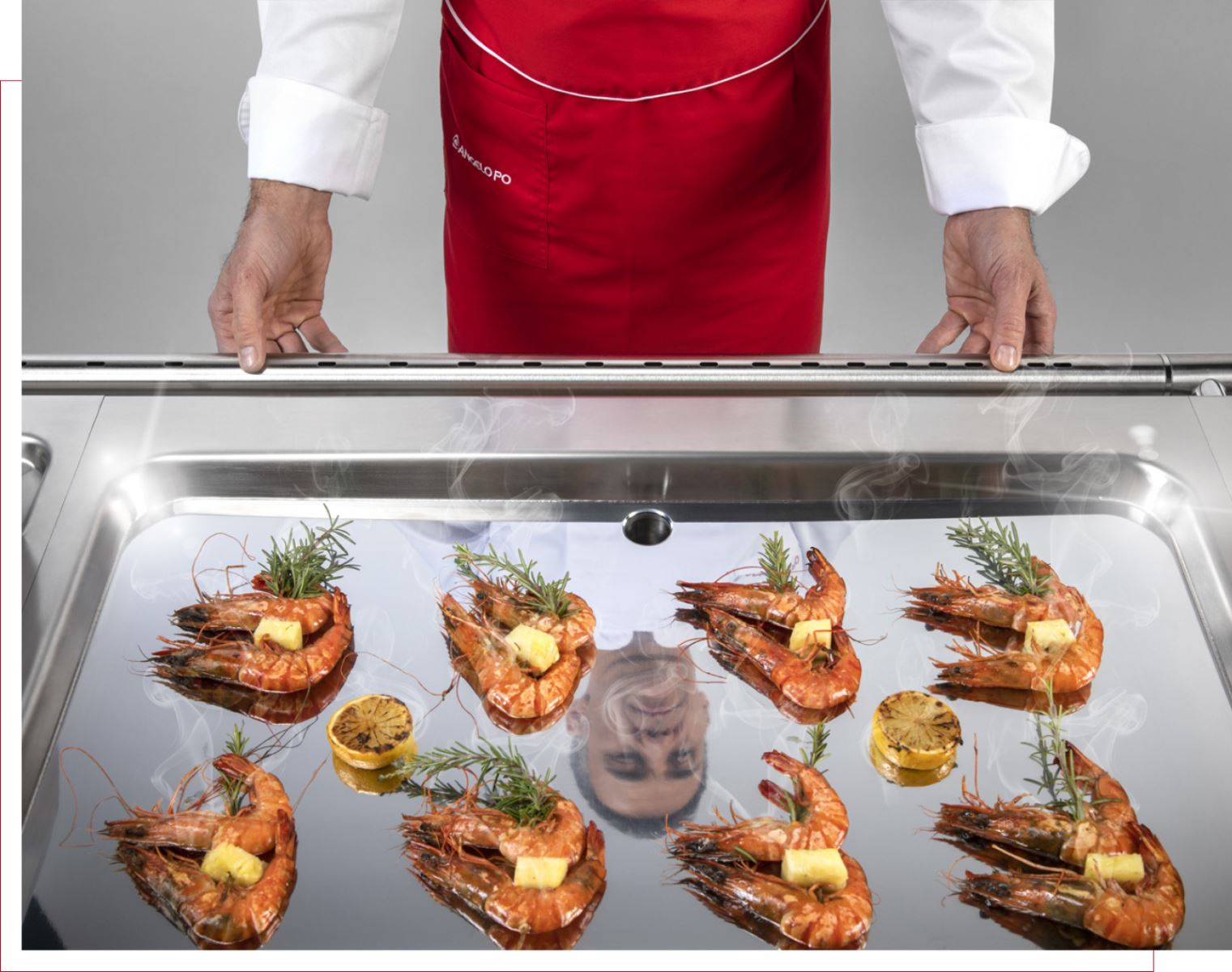 Born to be ergonomic
Not just safe but also designed for better working conditions, to reduce stress levels in the kitchen.
For a better kitchen environment!
ICON7000 is equipped with the innovative Chef Comfort-Pro system which creates an invisible barrier between the cooking zone and the chef.
Chef Comfort-Pro reduces the heat given off by the appliance, creating a pleasanter working environment.
At the same time it effectively drives cooking fumes and smells towards the hood, perfecting extraction and preventing heating of the room. There are 3 air flow speed settings with adjustable flow direction.

Reliability: a trusty partner
Reliable, top quality technical construction solutions: intrinsic to the Angelo Po brand.
100 years of history and all our experience in quality equipment: tried and tested, tough appliances, built to last over time and certified by top external bodies.
Every appliance has its own ID card: it comes complete with all necessary documentation and all available certifications, in full compliance with the relevant quality and safety standards.

Grill
Amazing gastronomic results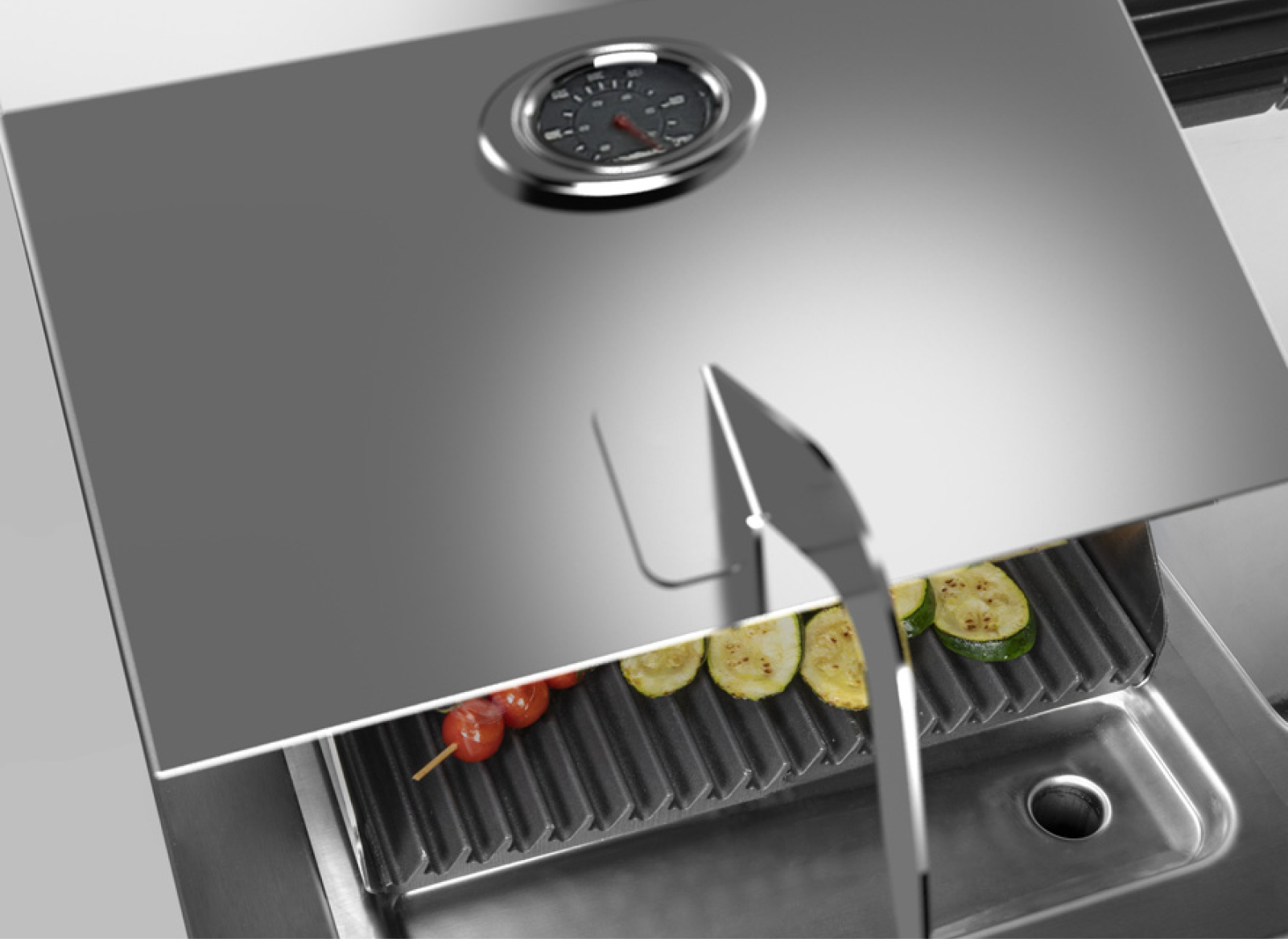 BBQ lid
Gastronomic versatility
The BBQ lid with smoker for the gas chargrill is an accessory that expands the distinctive flavour delivered by this cooking method.
Faster, more uniform cooking, but just as succulent and tender.
BBQ is the winning card in your menu.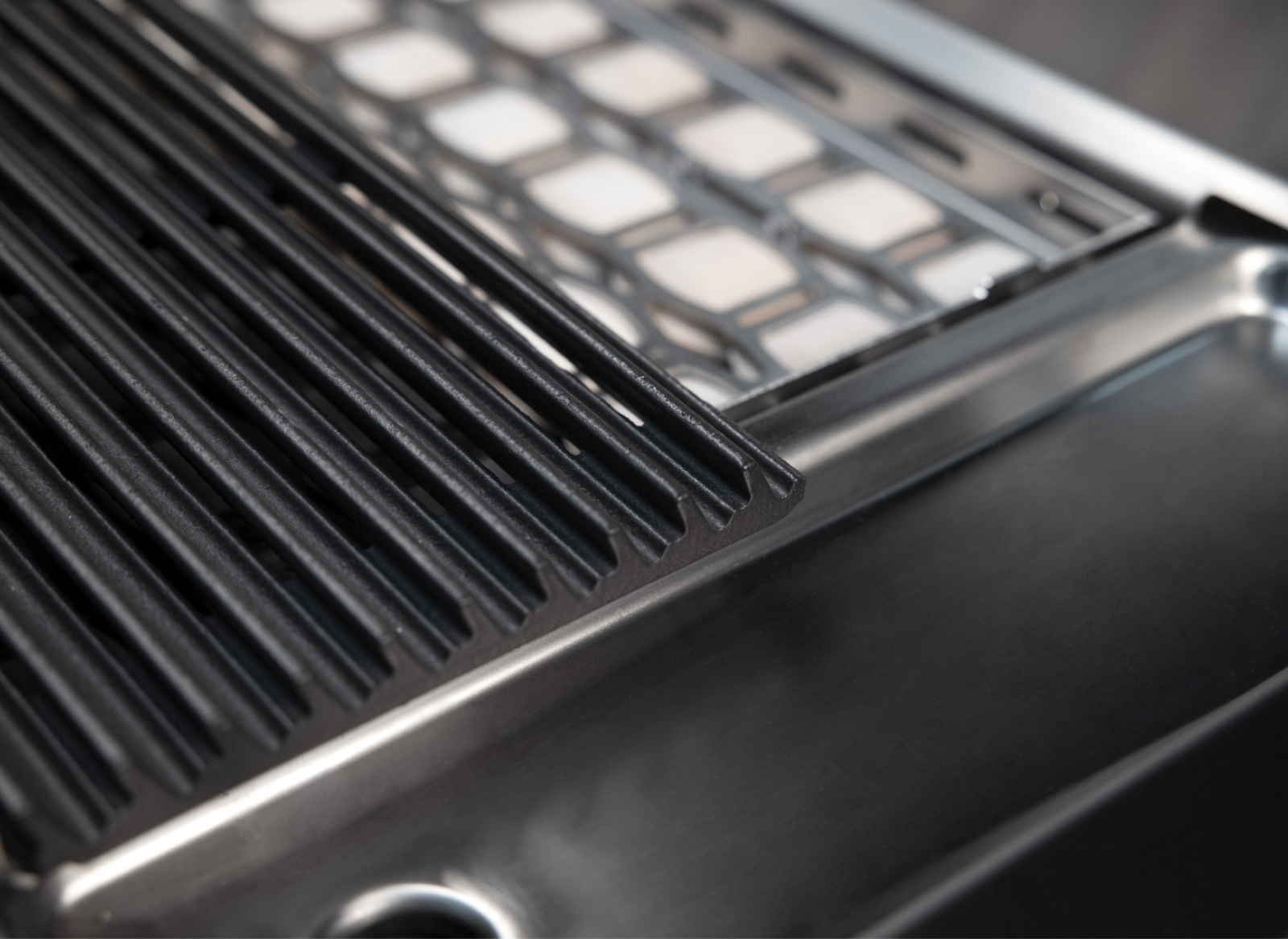 Nanotechnology
Cleanliness and quality cooking
The grids have a nanotechnology coating for better fat run-off.
This reduces the problem of hard-to-clean carbonised fats which can also give foods a bitter taste.
Griddle
With unbeatable performances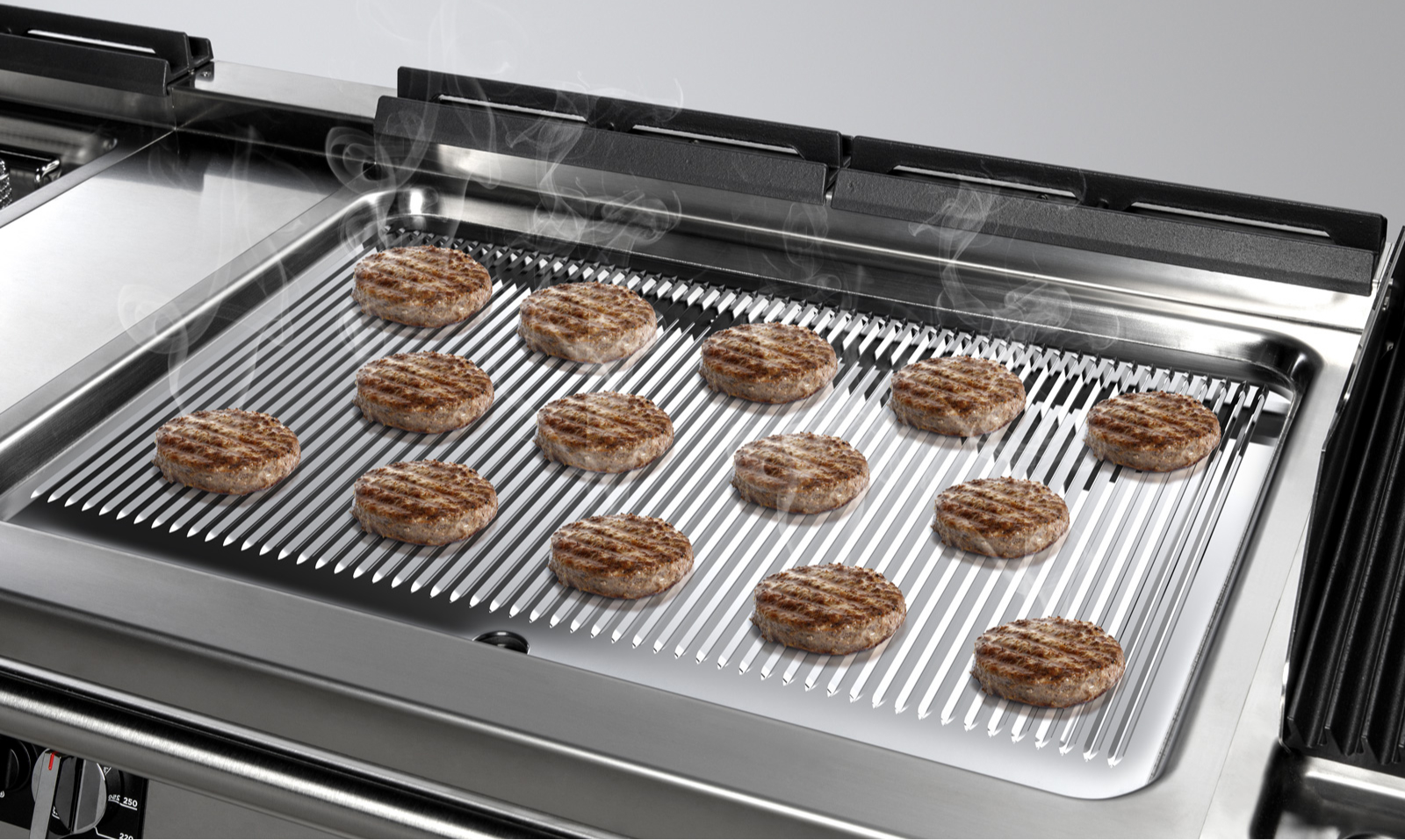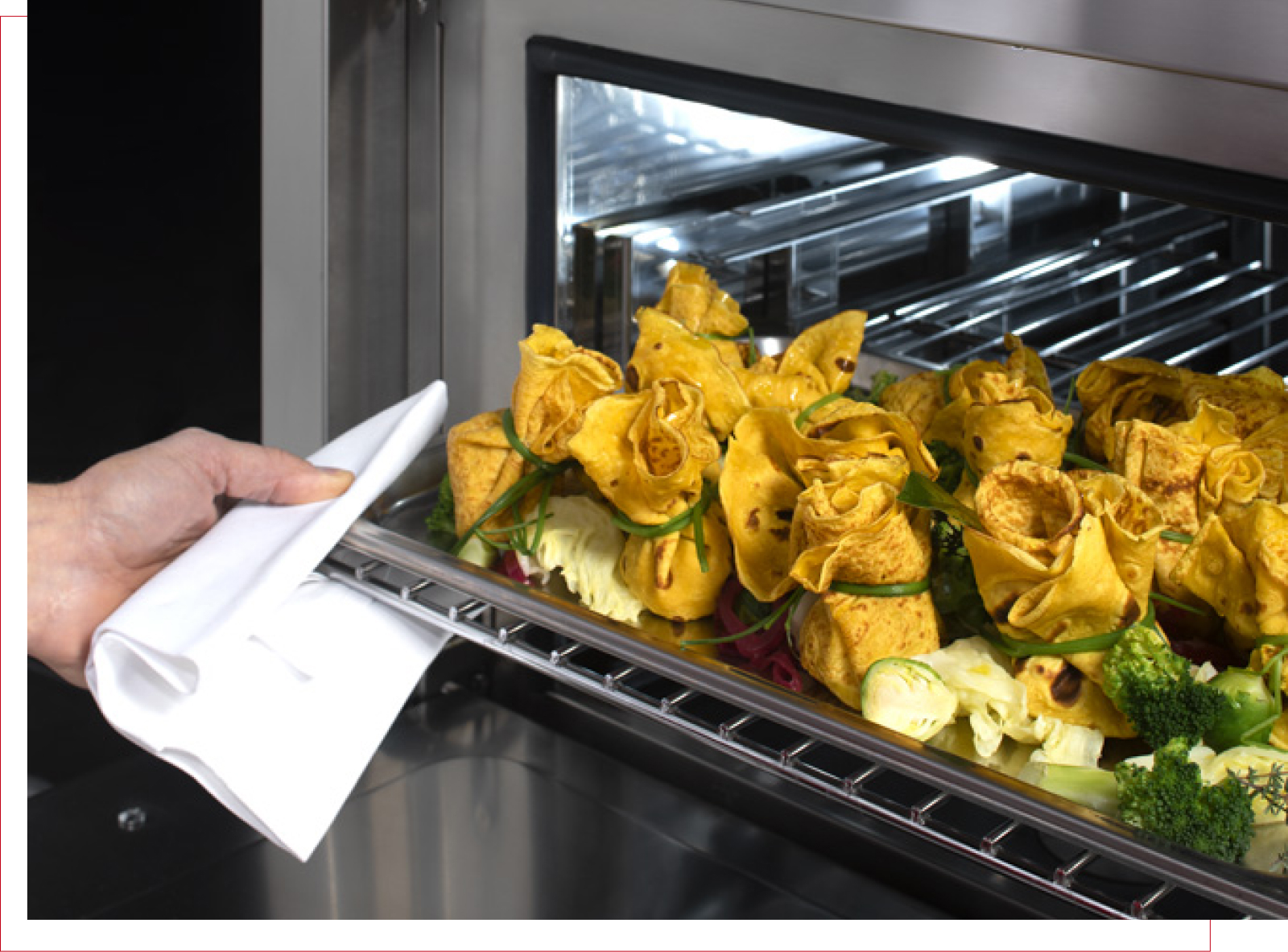 Jolly-E Oven
Versatility
The fan oven for installation underneath top version appliances, two of 40 or one of 80 cm.
Thanks to the new CLIMA-PRO system, it stops steam from building up inside the chamber, for perfect gastronomic results.
Induction Tops
Adaptive power
Independent cooking zones of up to 5 kW each: quick and productive for the most demanding clientele.
New APIS technology and 3 temperature sensors enable use even of pans of run-of-the-mill quality, with no interruption in cooking and with prevention of boiling dry or pan deformation.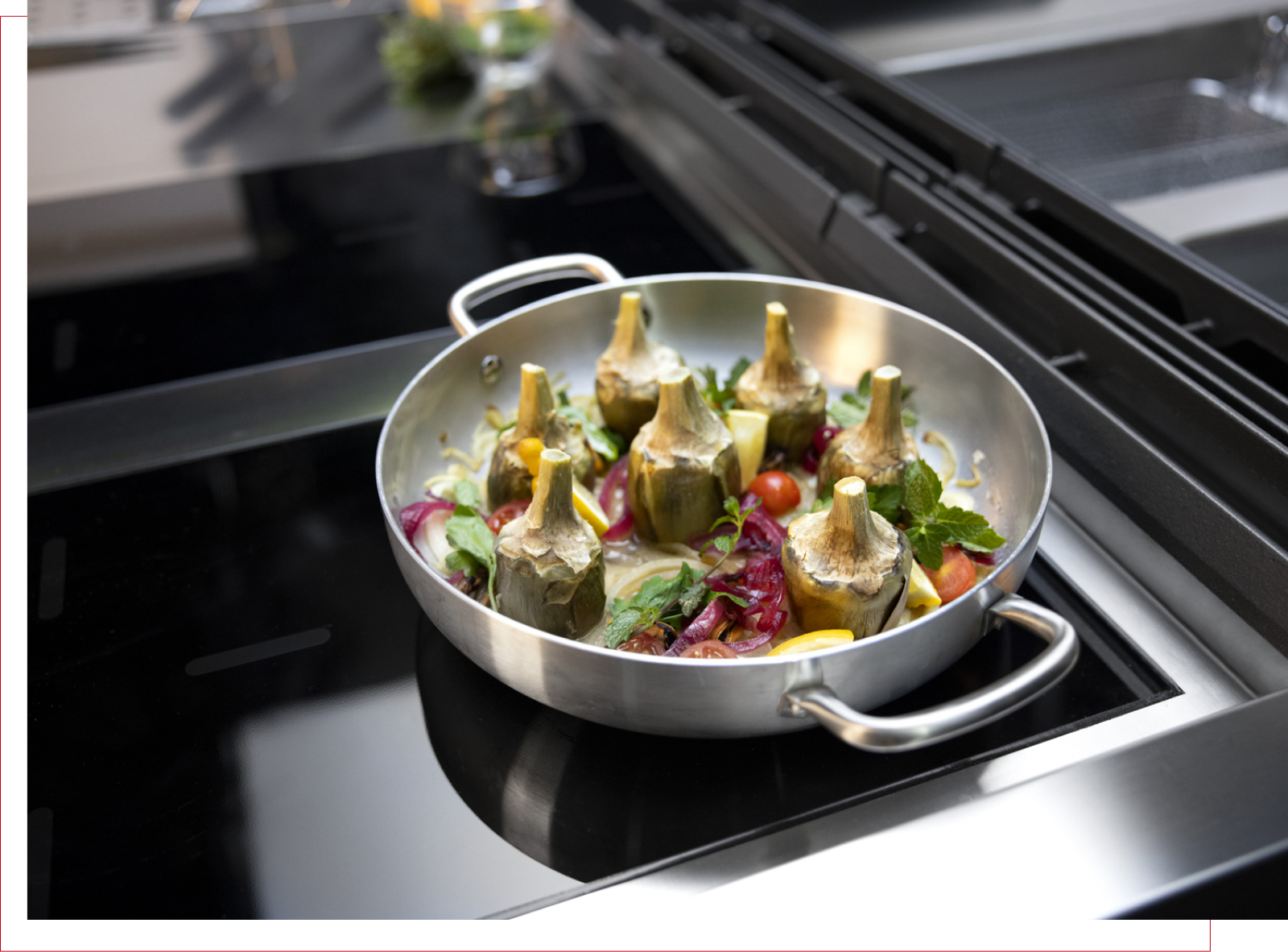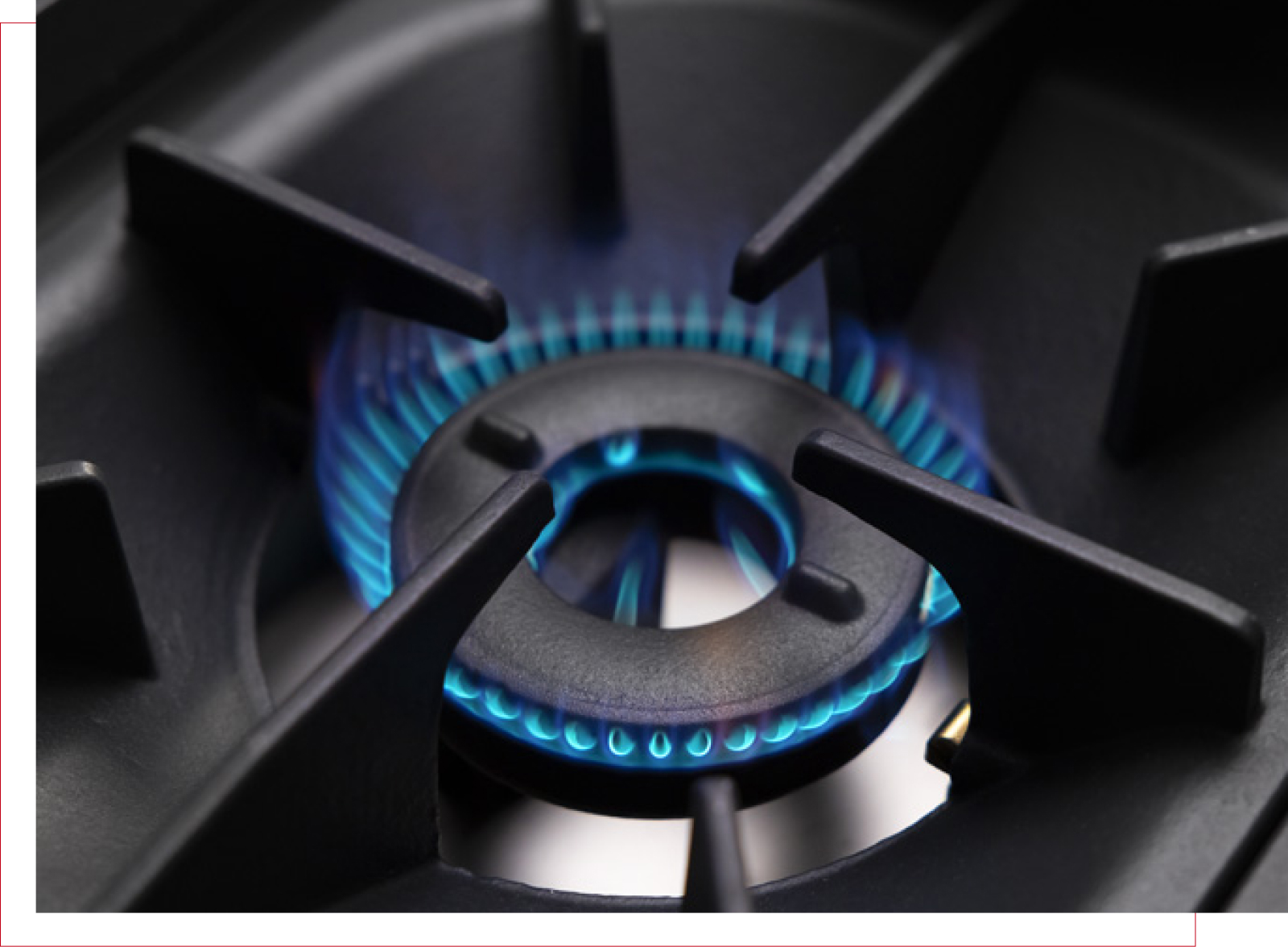 Open burners
Unbeatable strength and power
Double-crown burners have power up to 6.5 kW for faster, more uniform cooking.
Easy cleaning and durability, thanks to the cast-iron grids and press-formed well.
---
---