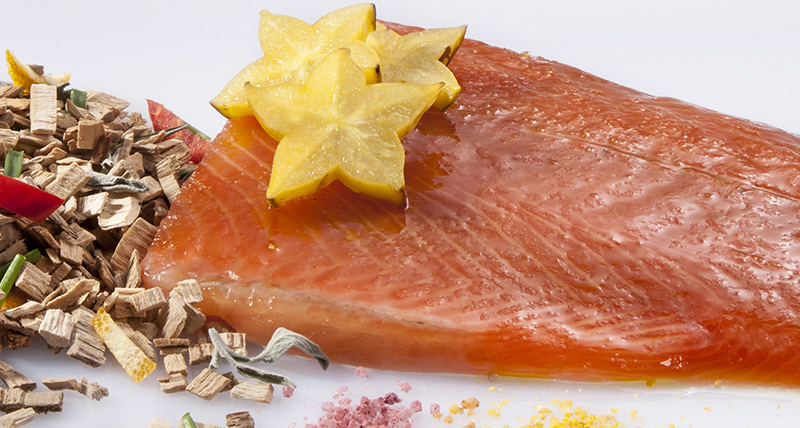 Thanks to the SMOKERSTAR accessory, the smoking process with the Combistar FX combi-oven is easy and clean.
You can prepare smoked food without a cooking chamber, either hot or cold, such as meat, vegetables, cheese, desserts, salami, cold pork meat using oil and salt, thus offering a unique gastronomic quality, with no problems with regard to space or significant increases in costs.
Thanks to this innovative idea, you can create unique and original recipes for an up-to-date menu that you can serve successfully and profitably from day one. With Combistar FX & SMOKERSTAR, you will achieve old and new flavors from a single source: your creativity.