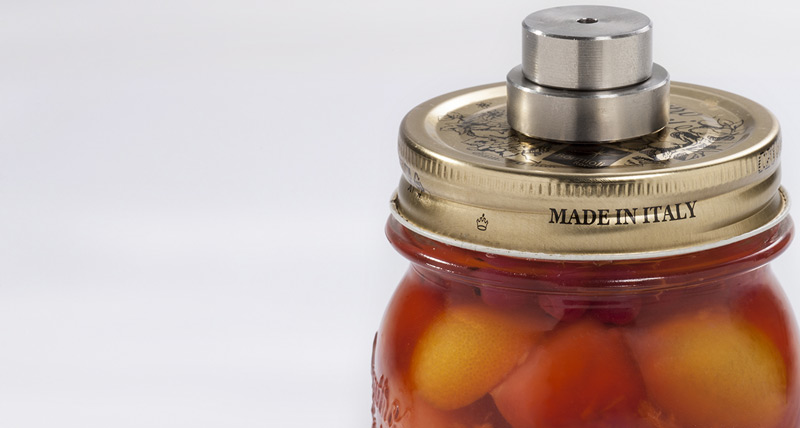 The exclusive FMP accessory (patent pending) for CombiStar FX allows the best quality and safety for the PASTEURIZATION IN A JAR process.
It enables the desired thermal cycle to be managed via the direct use of the core probe.
Thanks to the combi-oven and FMP, you can easily HOME pasteurize your products, such as jams, fruit, vegetables and tomato sauce into jars, which can then be sold, served at buffets or used in your recipes. These Jars contain your best raw materials and choice of seasonings in a closed environment to achieve the optimum quality and flavor. Finally, you can add a unique ingredient: your creativity.